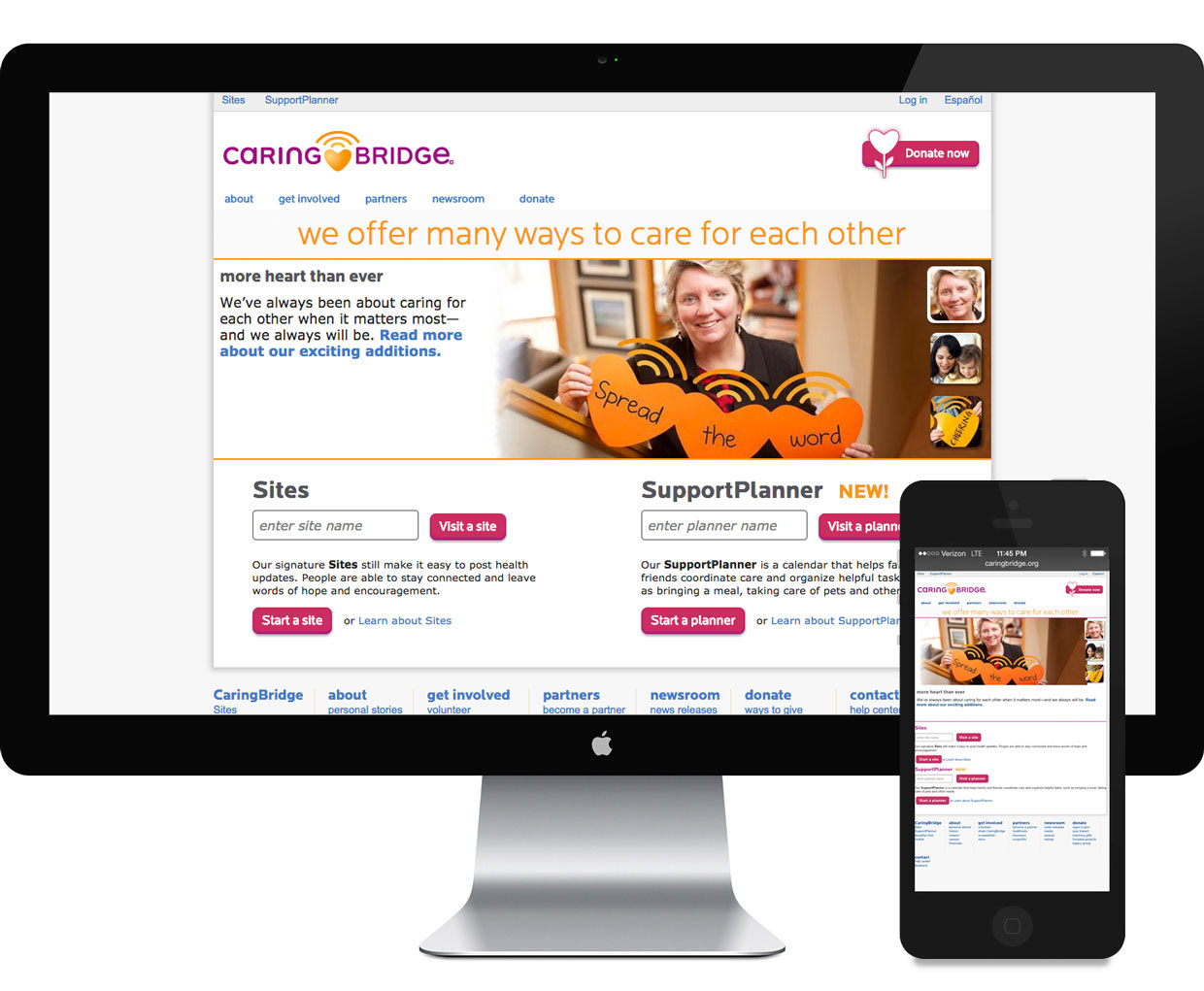 Business Problem


At the moment journal entry notifications are received, visitors want to easily send messages of support to the authoring family. As mobile adoption surpassed desktop use in 2012, both authors and visitors increasingly interacted with the CaringBridge service on the go, away from the convenience of their keyboards. In addition, the static website, pictured above, was a barrier for mobile interaction. As a result, journaling and guestbook activities decreased, leading to an overall decline in product engagement.
The team conducted interviews with participants from our user base to document the lifecycle experience of our distinct customer personas. In collaboration with our UX Analyst, I visualized our results in four customer experience maps to guide agile story mapping for the redesign.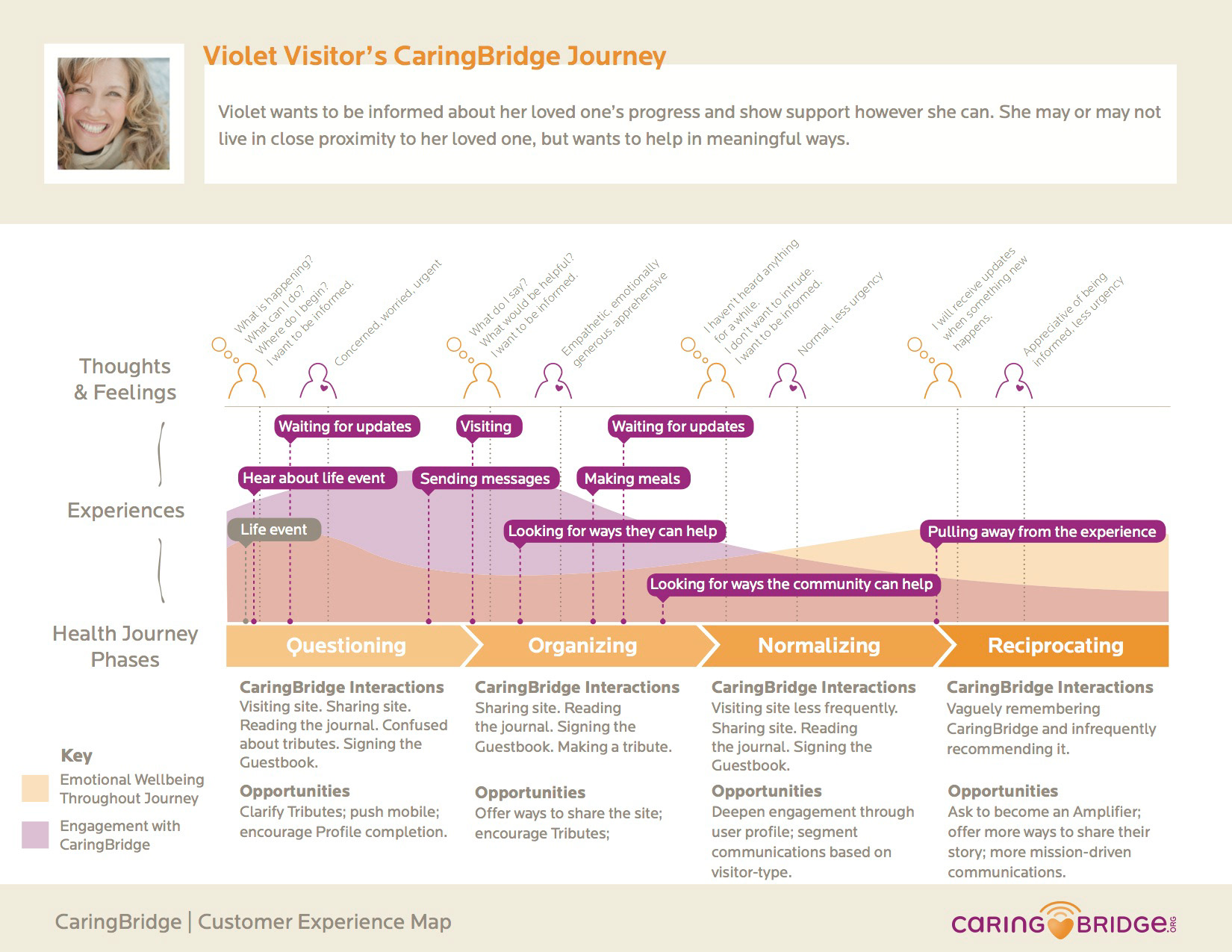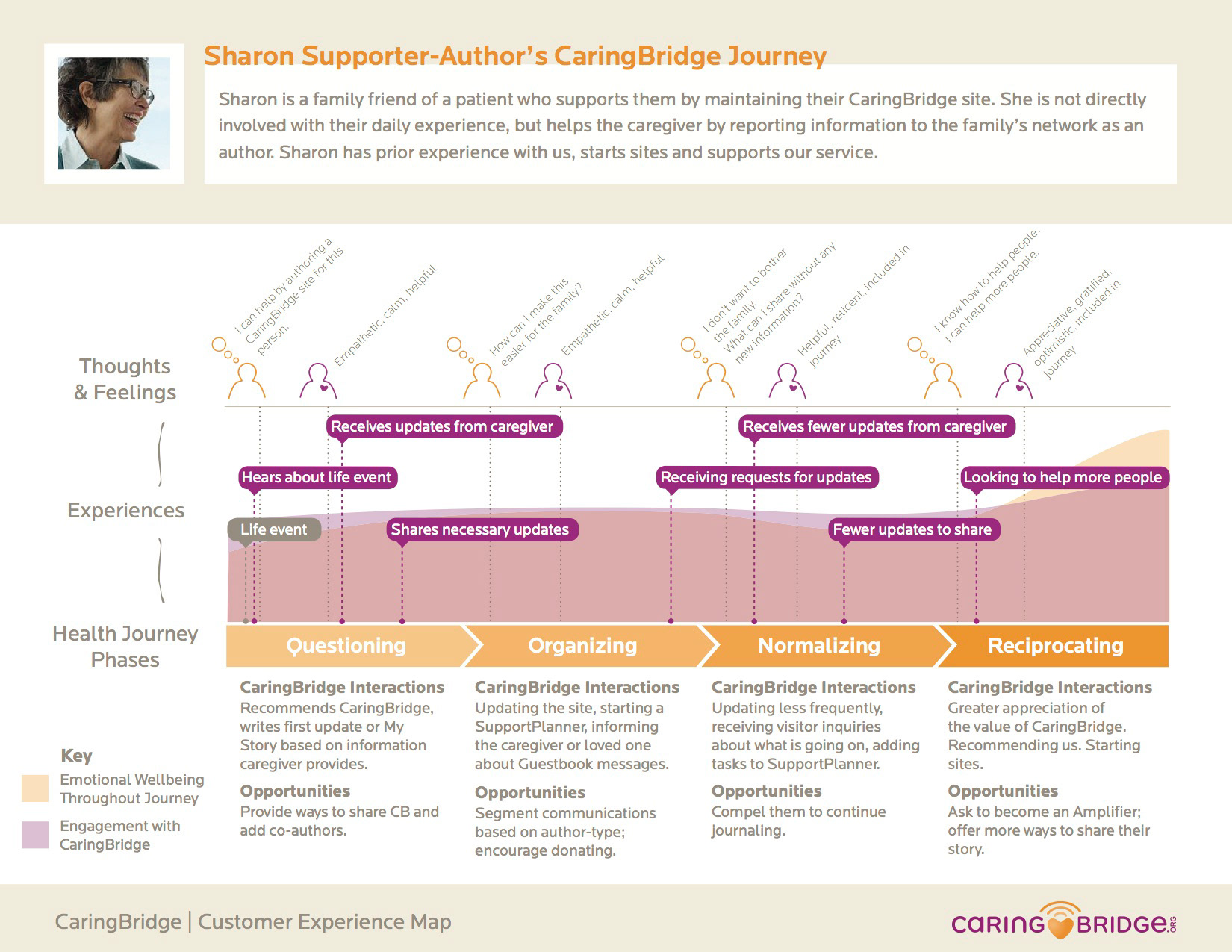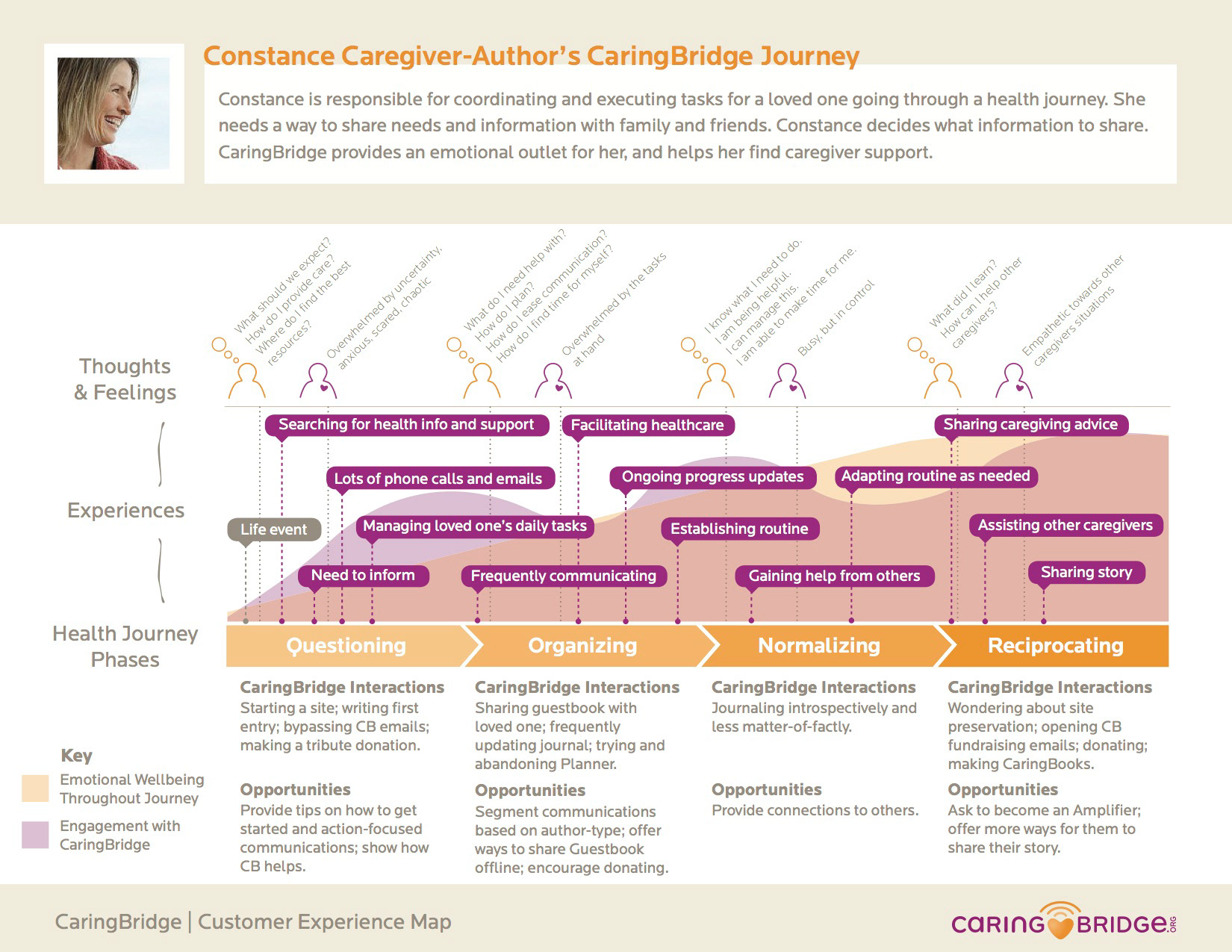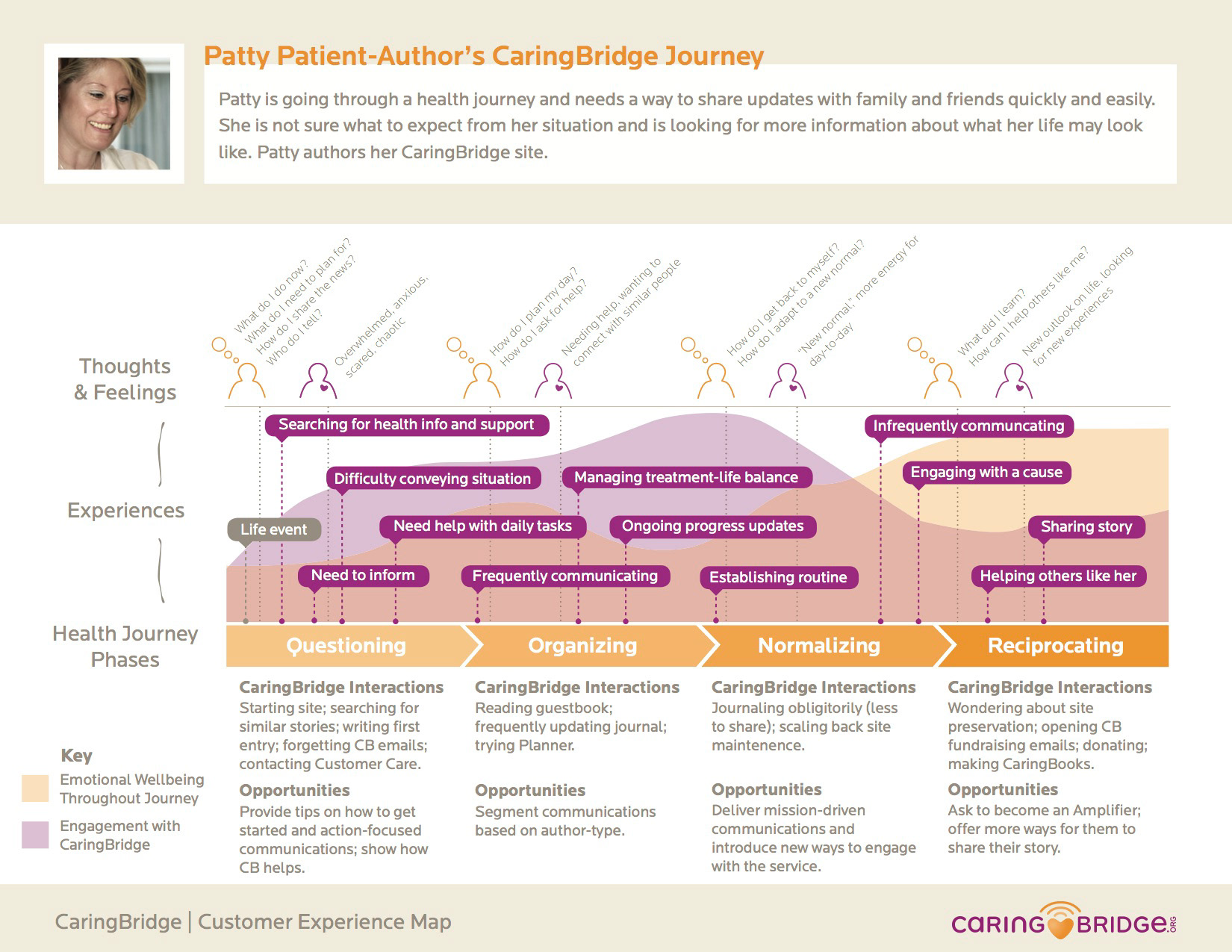 User Feedback Throughout


The team used A/B testing and usability testing to compile feedback throughout our iterations to inform final product development.
Building a Responsive Web Style Guide
I worked with our developers to build a Bootstrap Style Guide to align our new web experience with existing brand standards. We then developed consistent patterns and languages to inform design solutions throughout the experience.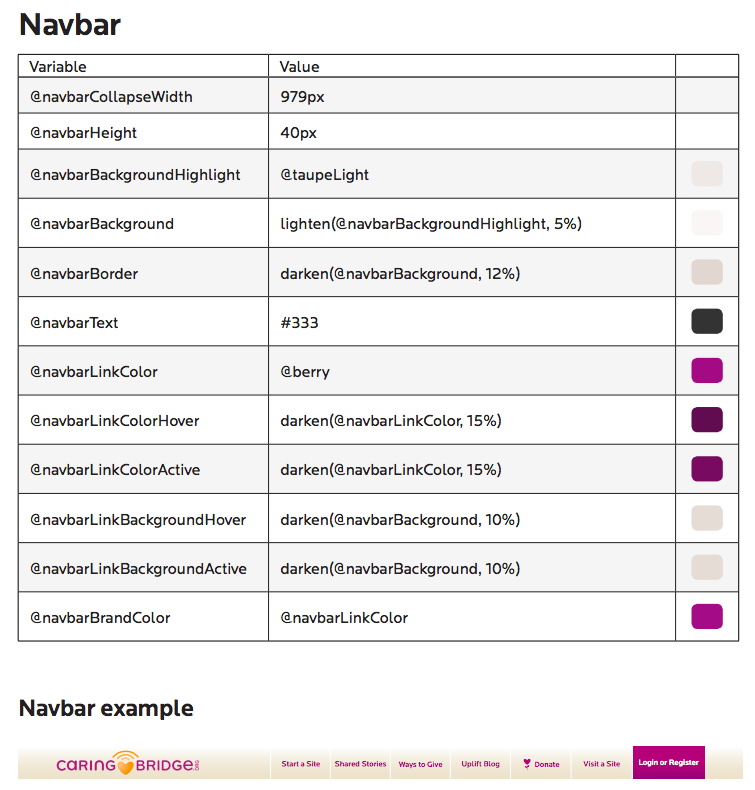 Moving from Low to High Fidelity Design States
Through rapid prototyping, we iterated various design revisions, moving from low fidelity sketches and wireframes to higher fidelity mockups, all while building and revising concepts in the codebase.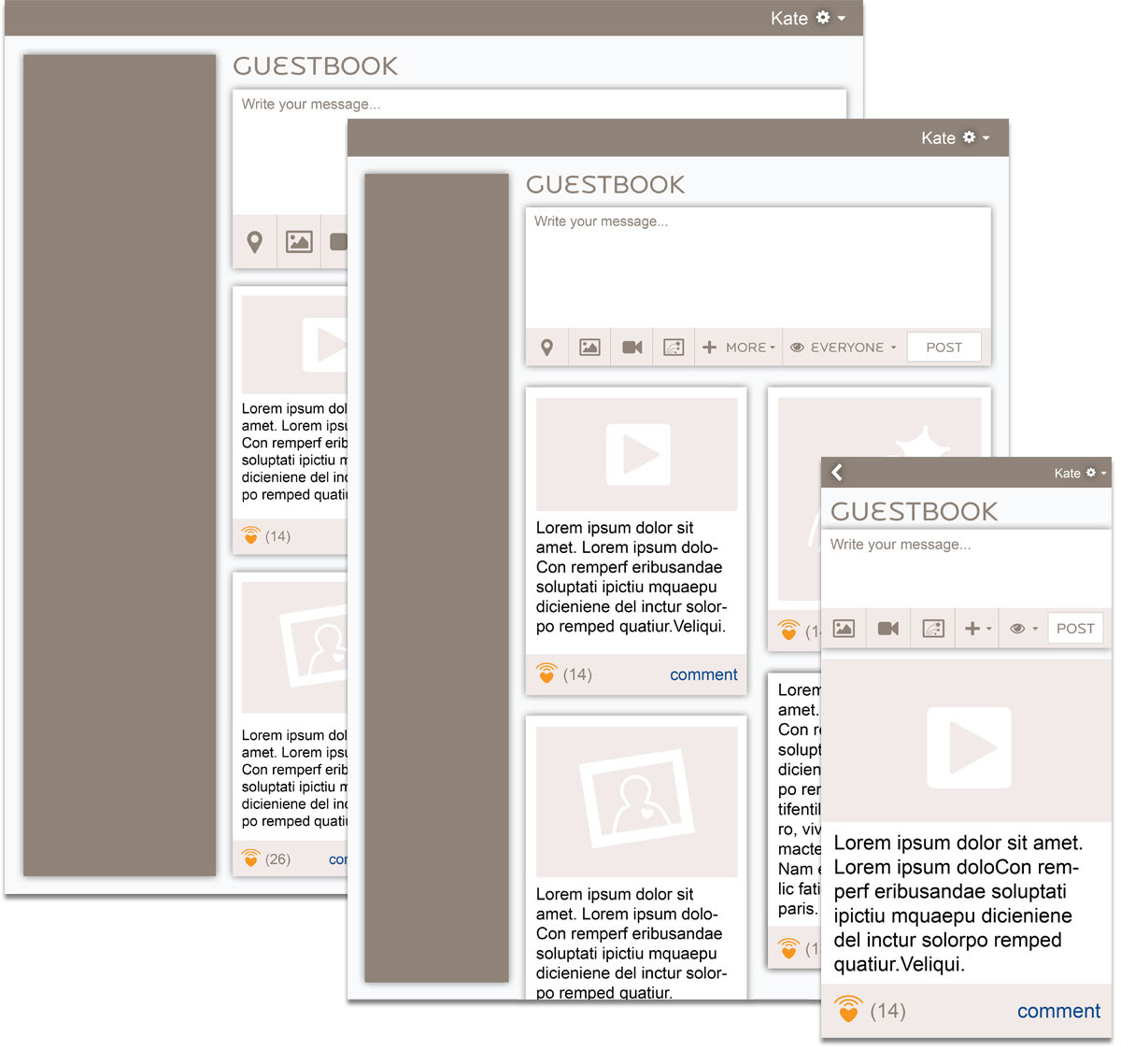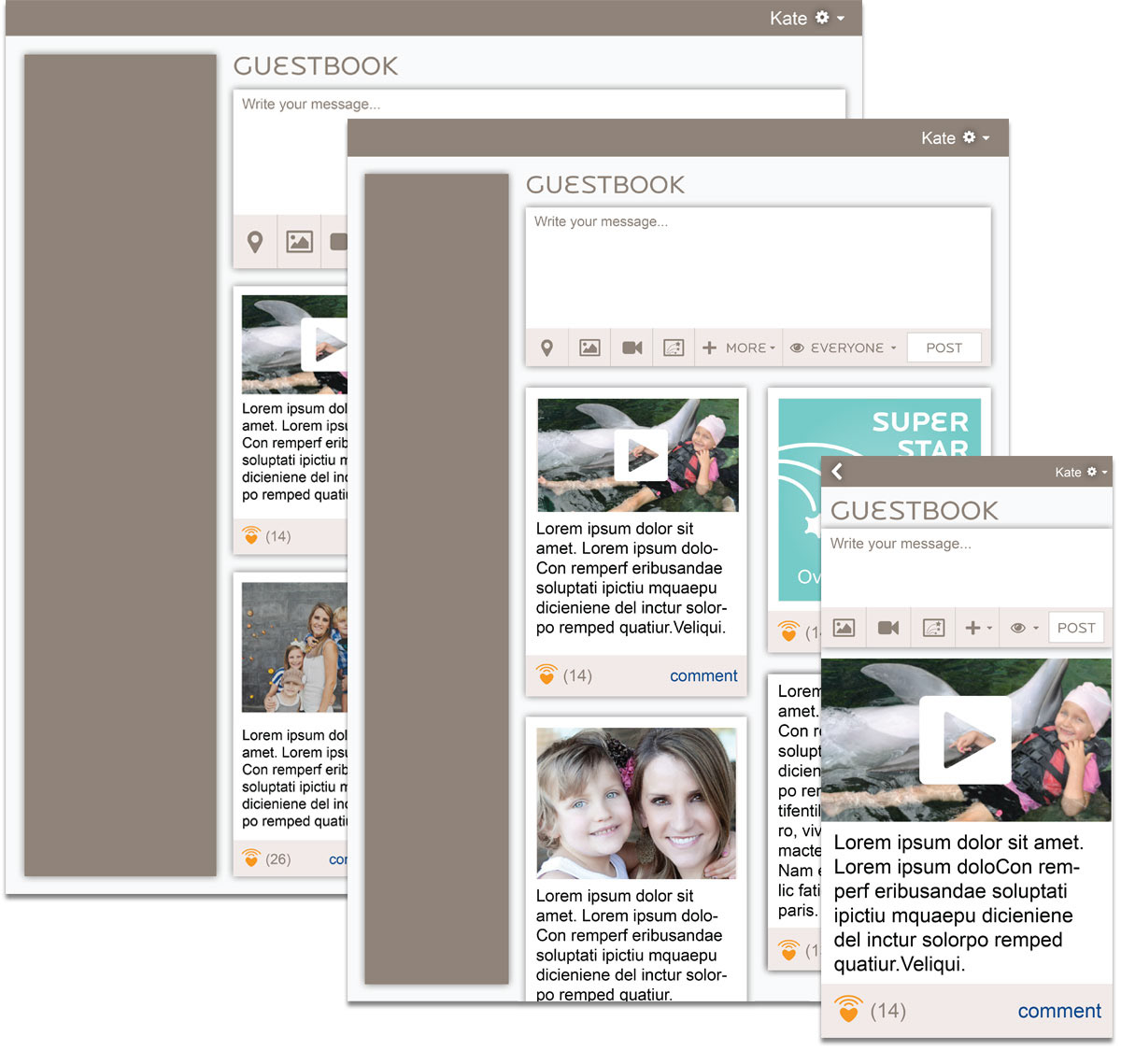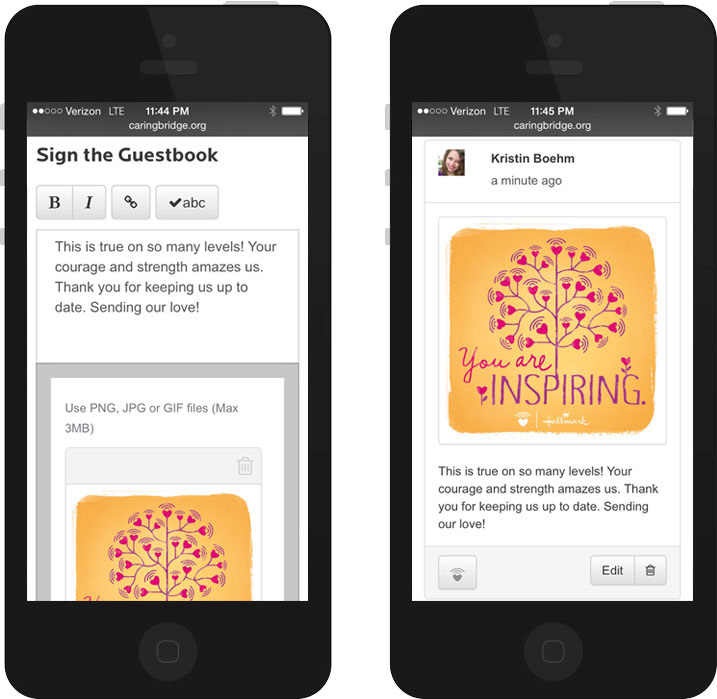 Solutions
Enhancing Communication Options
We made it easier to send updates and receive support in fewer clicks, on a responsive site with enhanced media features, enabling a mobile optimized experience.