CHALLENGE:
 Design and implement creative for a holiday appeal that inspires donors and displays a cohesive, compelling message across multiple channels. 
OUTCOME: 
Compared to previous years, giving levels increased significantly on the front end of the appeal allowing breathing room for testing and reminding us how powerful strong creative is in fundraising. The resulting campaign exceeded its giving goal by over 110%, surpassing previous seasons and thrilling the organization.
MY ROLE:
 Art Director, Designer, Front-end Backup 
TEAM:
Myself, Mary Lou Hidalgo and the CaringBridge Development Team
Theme and Assets
The primary theme and assets for the appeal were designed to be seasonally relevant and infuse familiarity into the creative. Handcut elements drew attention to the digital placements through the unexpected human touch.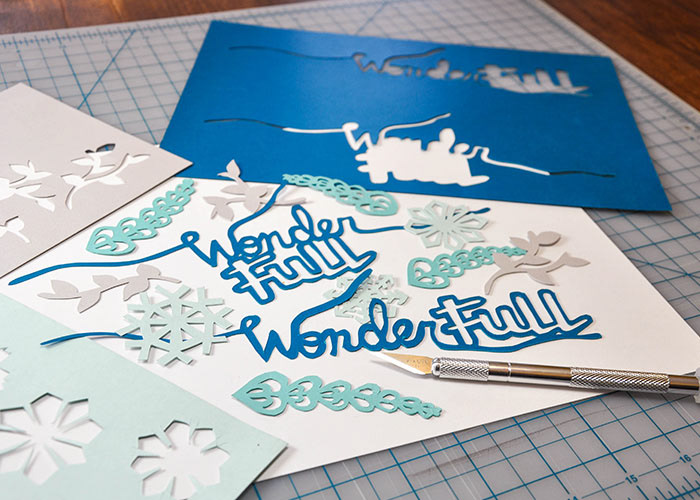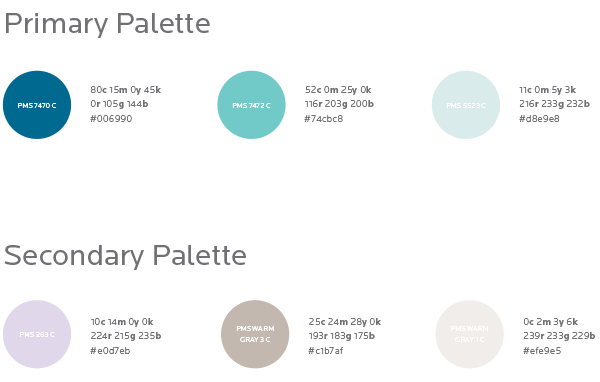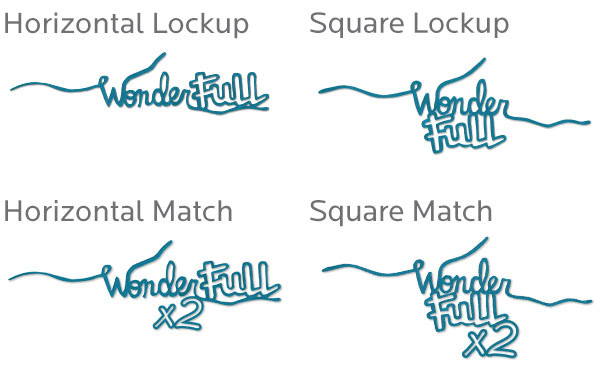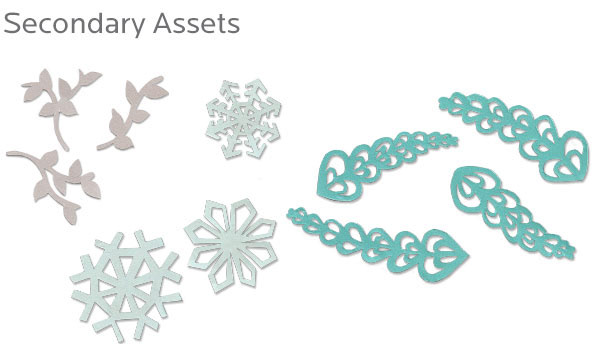 Donation Forms

Donation forms were designed for mobile users first to usher giving across devices. I collaborated with the family's favorite photographer to direct a shoot that would allow us to utilize photography throughout the campaign to align with theme eand asset creation. Various messages were tested and the results were an uptick in mobile giving compared to prior years.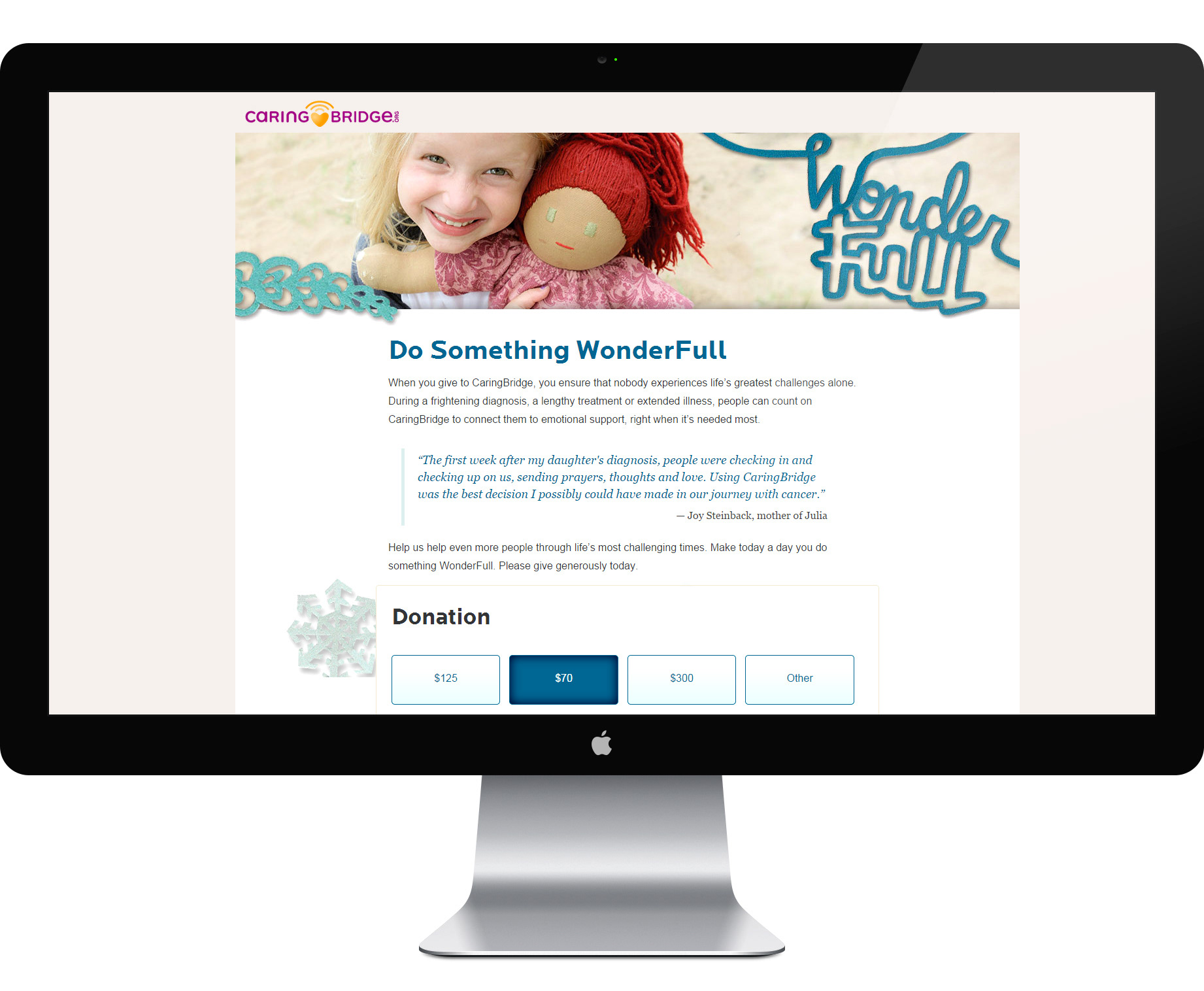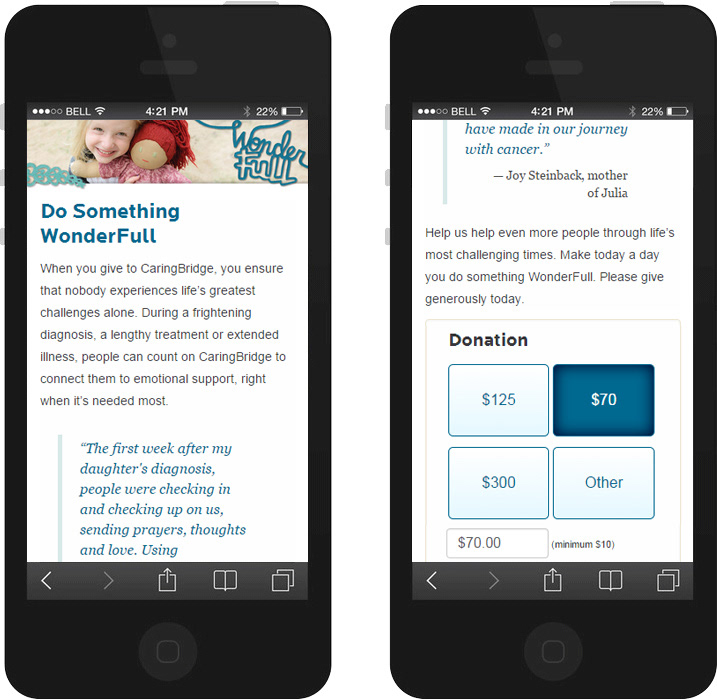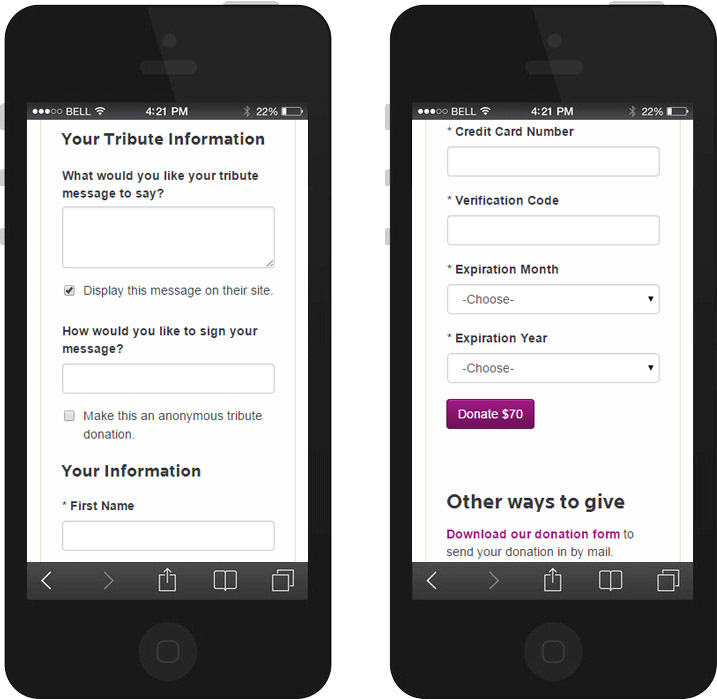 Placements Throughout the Experience

Creative placements were updated throughout the experience infuse campaign messaging through various touchpoints, including social channels. Targeted messages allowed language to cater to individual users.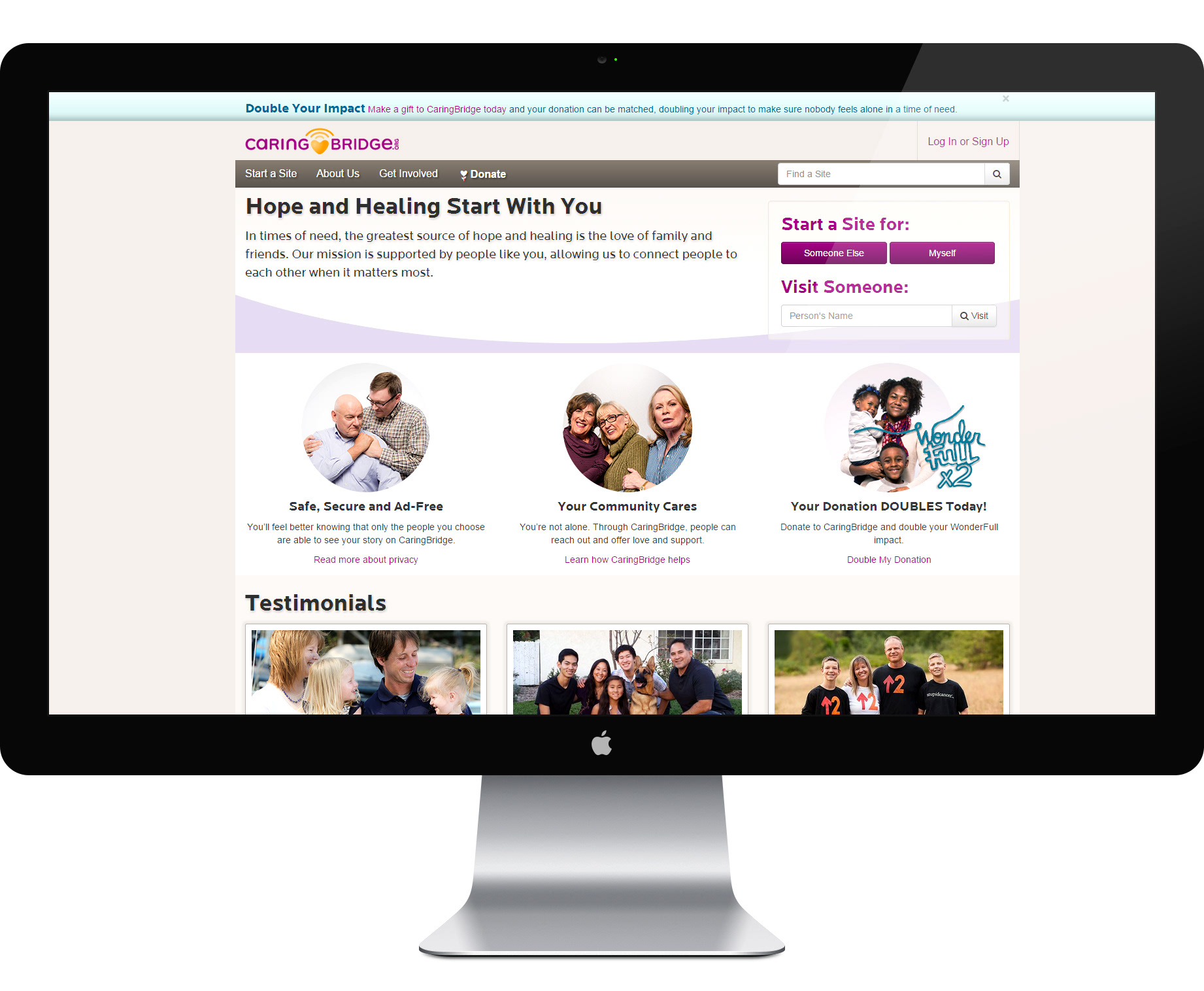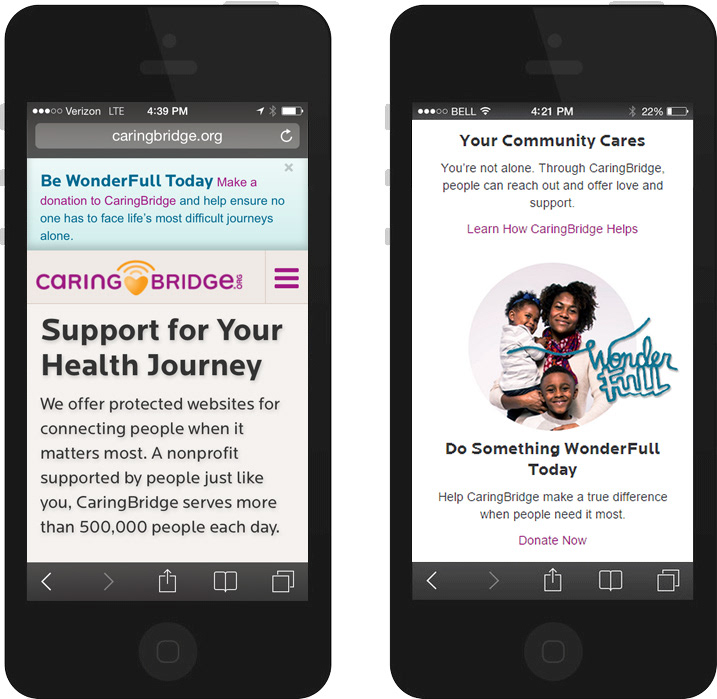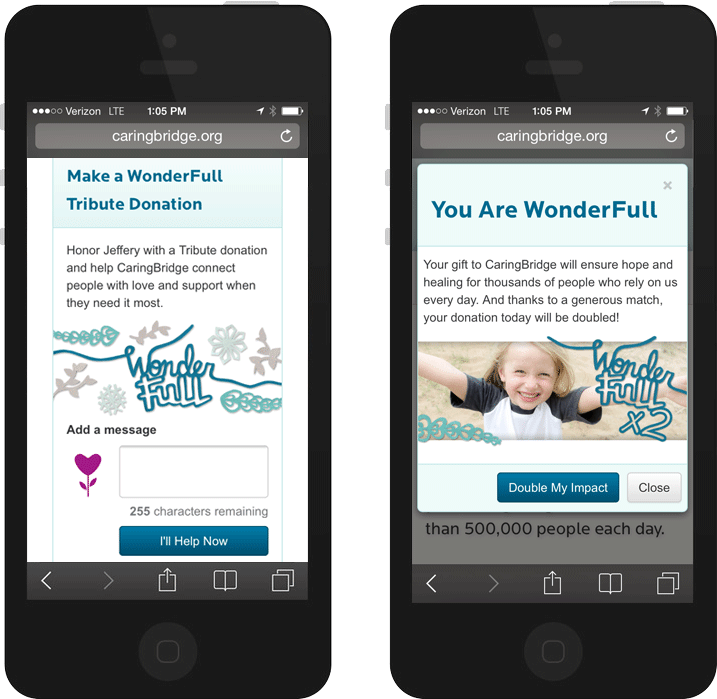 Direct Mail, Email and Social
Previous donors were solicited directly via mail and all CaringBridge users received email updates throughout the campaign to announce matching gift dates and tell our featured family's story. Matching gift days were announced via social media channels, which were branded with appeal messaging throughout the month.